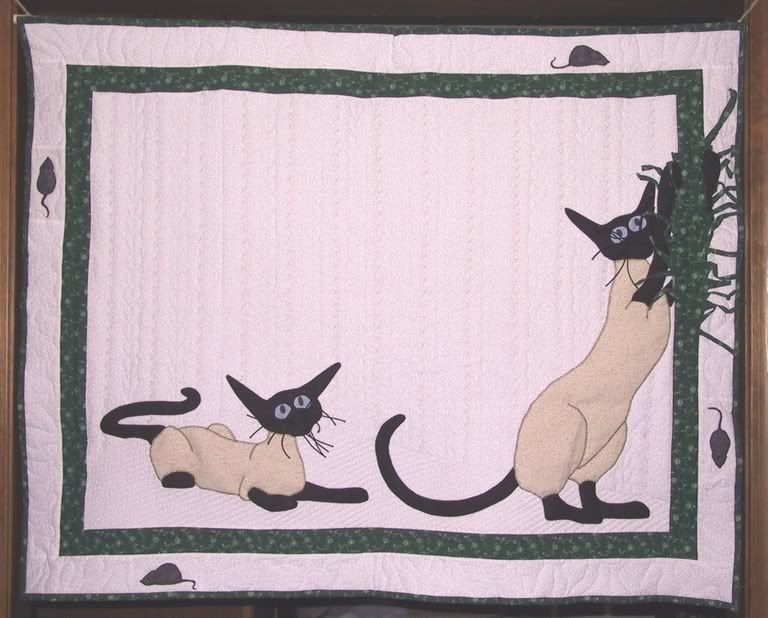 Here's the Siamese Cat wallhanging that Darilyn was commenting on - I made it as a Black and White contest entry for my guild last year. My title was "Black and White and We're All Over."
If any of you recognize the style of the cats, they're from 9 Chickweed Lane, and even though I didn't use an exactly copied image to applique, they were close enough to where I did e-mail and get permission from Brooke McEldowney (the author) to use the likeness.
The top was quilted by Ann H., from MO. We were SO tempted to quilt in a little switch plate on the wall, in white thread... lol It's been in several shows, little non-juried ones, but never won anything.